Intro to Rajasthani Folk Dance of India
Kalbeliya, Ghoomar, Chari, Terah Taal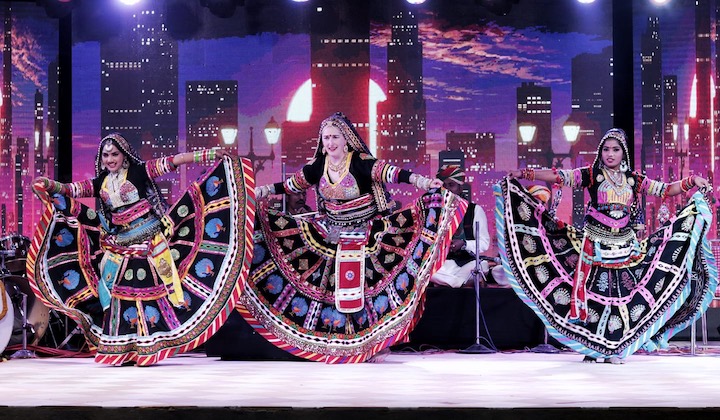 Tuesdays 7:15 pm- 8:15 pm
Location:8503 Pickford St. Los Angeles CA 90035
Drop-in $15 for members / $17.50 for non-members 
10 class card for $150
    This joyful class is structured like a fitness class. The heart of the class is divided into 4 sections to include Kalbeliya, Chari, Ghoomar, and Terah Taal. We start with a warm-up, learn the breakdown of each step and repeat with drills. Class ends with a cool-down stretch. 
Who can take this class? 
It's a Beginner class for everyone!
   🐍  Snake-like movements of KALBELIYA
  🔥  Balance a CHARI  pot on your head    
  🔔  Play manjeras (finger cymbals) 
  👌🏻  Elegant hand gestures & spins in       
         GHOOMAR
What is Rajasthani Folk Dance?
     The dances of Rajasthan are joyful, lively, folkloric, sometimes improvisational, and non-technical. Characterized by rhythmic stomps, hip movements, hops, graceful hand movements, and spinning; these dances are usually performed with partners or in groups, for fun and celebration. This class will focus on the most common foot work and hand movements used in Rajasthani folk dance. Rajasthan is located in Northern India, the colorful land of Desert Camel Safaris, Palaces and Forts.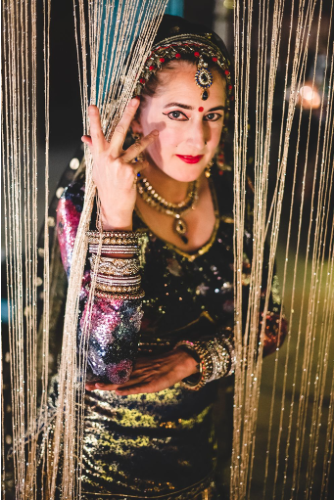 Katrina Ji is a highly acclaimed international touring dancer & choreographer specializing in Rajasthani Folk & Bollywood Fusion. Member of the International Dance Council CID – UNESCO. 4Culture Touring Arts Roster. She is the Artistic Director of Culture Shakti from Seattle, WA & based in Los Angeles, CA USA and Jaisalmer, Rajasthan, India.
2019-2020 I just spent half the year in Jaisalmer, Rajasthan India where I was the star dancer every night with live Manganiar musicians and Kalbeliya dancers at Desert Springs Resort in the Thar Desert. I performed in the absence of my belated dear teacher and friend Queen Harish.
I've been in awe of Kalbeliya dance since 1999 after seeing the documentary Latcho Drom (https://youtu.be/NF4vgU9rBto). I toured and performed throughout the USA in 2014 with Suva Devi Kalbeliya who is famous for her barrel turns in the film. 
2017 Tour with Rajasthani Caravan, awarded by both RANA (Rajasthanis of North America) and ARA (American Rajasthani Association) for dedication to Rajasthani Folk Arts. 
2018, member of the International Dance Council, CID – UNESCO, the highest level of dance recognition in the world.
Prior to teaching and performing Rajasthani dance, Katrina was fully immersed in FCBD(R) Style Bellydance since 1999. This particular style of bellydance is rooted in the dances of the Romany trail. That's what inspired Katrina to dig deeper and learn more about Rajasthani dance. She is a certified FCBD(R) Style Bellydance Instructor since 2007.
Katrina is also a Certified Learn Bhangra Instructor. She was also selected for Dub City Bhangra, a competitive Bhangra team in Seattle but decided to start her own team instead.