The best way to start your Journey.
Where?
This belly dance course takes place at our annex studio located at 1644 S. La Cienga Blvd. Los Angeles CA 90035
New?
Prior dance experience is not needed to attend introduction classes. All belly dance students welcome
Introduction to Bellydance classes at the L.A. Bellydance Academy will explore the fundamental movements and rhythms of Arabic Dance, focusing on the Egyptian dance aesthetic. If you aren't quite sure what that means, you are in the right place as we are here to provide you with a myriad of educational information.
When participating, you will learn basic belly dance techniques that will train your body to perform signature belly dance moves such as undulations, figure eights, and shimmies, and more. Our talented teaching staff will supply you with the tools you need to form a solid dance foundation in which your dance can grow. We hope you will discover a deeper and more loving connection to your body while improving posture, poise, and confidence.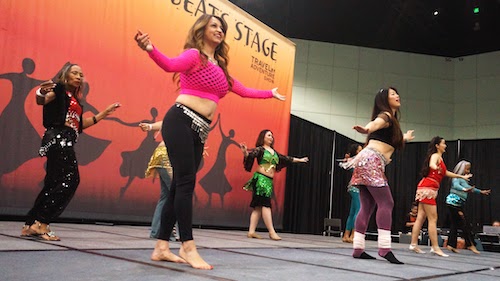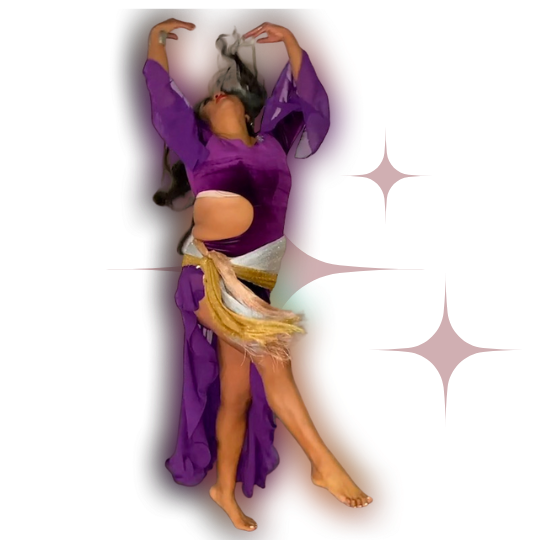 Watch Intro Dancers Perform Live!
Joining us in this belly dance class is the best way to get started on your magical dance journey. We are eager to help you shine a light on your beauty and excited to know that this process will be joyful for you. Our curriculum includes music theory, body mechanics, and geographical history presented in a lively format.
Our goal is to prepare you for a great experience at our studio, so this is why we have weekly on-going level one belly dance classes called Beginner Bellydance. This class is designed so that all students can flow effortlessly into our next level class. Get ready to fall in love. Belly dance that has caught the hearts of millions from all over the world. Join the tribe of healthy, conscious individuals that feel comfortable expressing and sharing love in a supportive and creative environment. We are committed to providing a nurturing foundation in which your dance can grow.
The following area is members-only content. Unlock this archive videos by becoming a member today. 
Already a member? Sign-in below.
art.culture.history
Bellydance
Free Trial Membership
Not 100% sure about committing? That's understandable and why we have created a free trial period so you can get to know us better. Jump into one of our weekly online classes, practice at home, or review a choreography all as an online member. You can be our guest for the first ten days of your dance journey. There is a lot to discover here at the L. A. Bellydance Academy.