$10,000 in cash, scholarships, and prizes
Competition registration is now open
November 4th and 5th 2023
Are you ready to make the most out of your dance journey? Early-bird registration is now open for our two-day event with Stefanya and master instructor Ahmed Hussien. This is your chance to take your dancing skills to the next level and unleash your full potential. Experience feedback, mentorship, and the opportunity to win BIG! So, what are you waiting for? Join us, and let's dance! 
Join Stefanya and master instructor Ahmed Hussien in the heart of the world's entertainment capital for an exciting two-day event. This event is designed for you to grow as a dancer and to build the bonds of our beautiful dance community. Dancers from around the world will come together to receive feedback and mentorship.
Early Bird Registration
Early Bird registration ends May 31, 2023,
Early Includes a single category of your choice, Ahmed Hussien's Master class, a dinner reservation at the finale event, and your digital package, which includes prelims performance and event photos.
Total Value $225 for only $149.99
Ahmed Hussien
Ahmed Hussien is an undeniably iconic figure and a source of inspiration for dancers and teachers alike in the world of Classic Oriental and Egyptian Folkloric Dance. Ahmed's masterful and dynamic teaching method is the result of his absolute dedication to dance combined with his comprehensive experience in the area of performance and choreography. Ahmed is the ONLY Egyptian Dance Master to have Ballet, Belly Dance, Ballroom, and Broadway experience in his repertoire.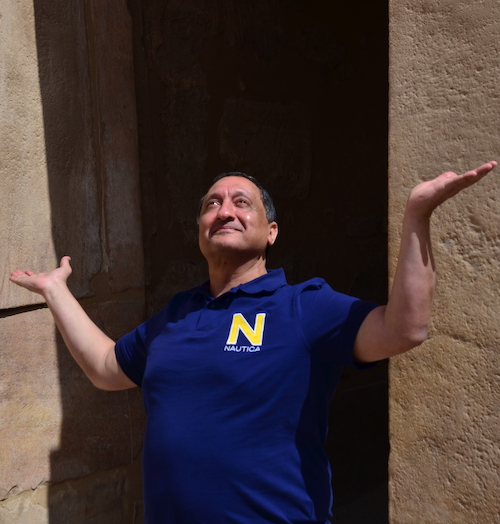 November 4th 2023
1:00 PM
L. A. Bellydance Academy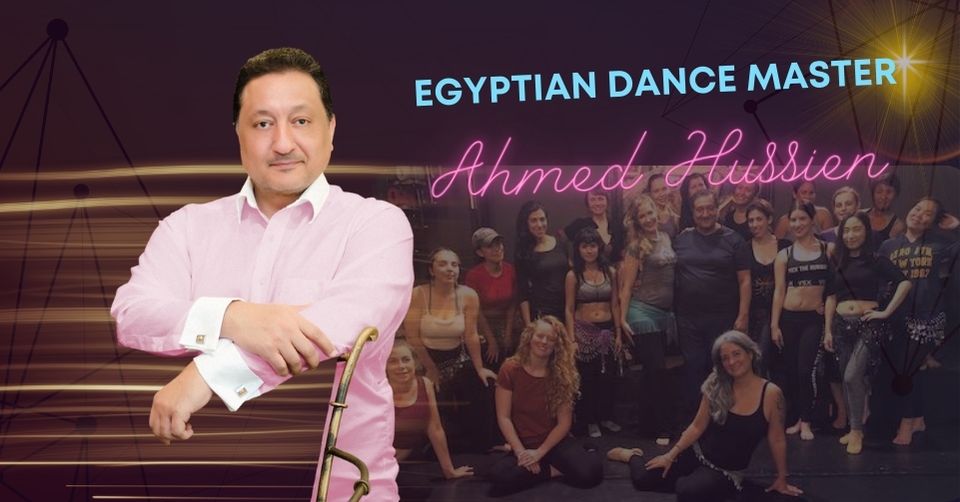 Master Class
Are you ready to sign up for the ultimate dance experience? Get your Competition weekend started off right with Master Ahmed Hussien's 90-minute class! From his signature warm-up to motivating combos and mentorship that will keep you focused throughout the competitive process. Participating contestants are encouraged to attend class; however, it is not mandatory for participation in the competition. Don't miss out – sign up today and join us on the dance floor!
Grand Total of $10,000 in Cash, Prizes and
Dance Scholarships
Competitive Categories
$125 Winner / $75 1st runner up / $50 2nd Runner up
Overall Competition
$1,000 CASH PRIZE for Overall Top Score
$750 Overall 1st runner up
$500 Overal 2nd runner up
Corps d'elite – the audience choice winner, selected from final event
Non-Competitive Categories
Scholarships awards will be given presented to 4 chosen participants.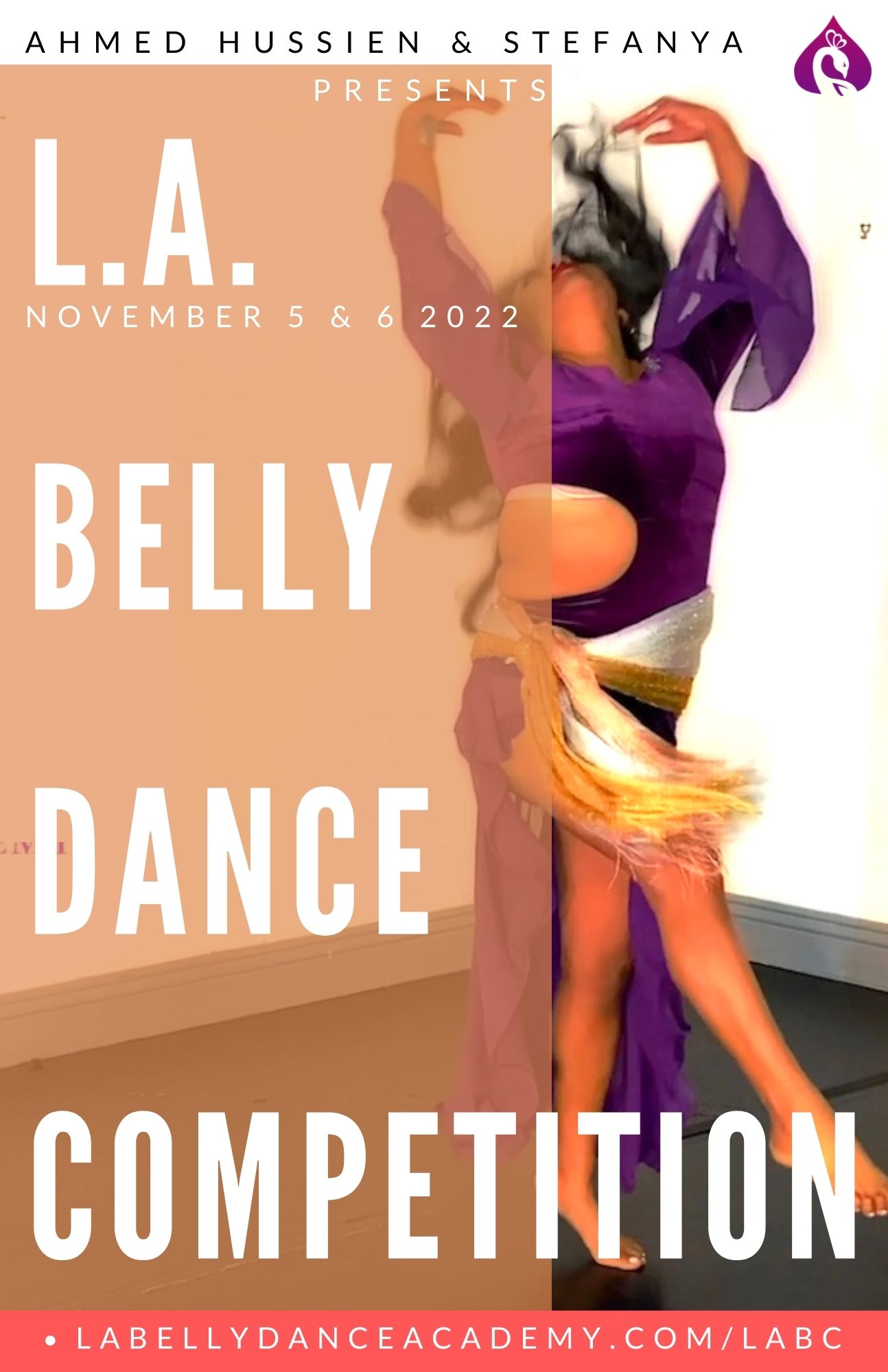 Non-Competitive Categories
Rising Stars (14-19yrs, open style) A teen open style category for the dancing youth to share their emerging skills.

T

ime allowance: no longer than 3:15, no shorter than 2 minutes. Register here. Registration Fee: $125 

Includes contestant's dinner reservation at the finale event.
Initiates (non-competitive evaluation form, 3yr experience max) New dancers can take advantage of the rare opportunity to receive professional feedback on their live performance within this non-competitive category. 

T

ime allowance: no longer than 3:15, no shorter than 2 minutes. Register here. Registration Fee: $125  

Includes contestant's dinner reservation at the finale event.
Registration closes 10/14/23
Step 1. Fill out our registration form online
Step 2. Pay your registration fees online by clicking the proper link below.
Step 3. Please Submit your entries' music selection. If you require assistance, please email Stefanya@labellydanceacademy.com 
Step 4. Invite your friends and family to the show. General admission is available to the public and can be purchased here.
Round One
Saturday, November 4th
Preliminary Evaluations and Elimination
Activities are held at the L. A. Bellydance Academy located at 1644 S. La Cienega Blvd. Los Angeles CA 90035.  
 – 1:00 pm Mater Class with Ahmed Hussien. $45 admission for all contestants. $65 for all other dancers. Order online here.
 – 3:30 Private performance prelims will begin. A schedule for preliminary performance times will be provided by October 25th. This is the dancer's opportunity to have a technical rehearsal and prepare for the live finale event. We will be filming the performance. This portion of the event ensures that we have your performance details in order, including music, costumes, etc. There will be evaluation forms associated with the prelim. However, the scores from this portion will not be carried over to the final event. Videos of your performance from our prelims will be available for $25. 
Round Two
Sunday, November 5th
Finale at the Gate to the Mediterranean is located at 16925 Ventura Blvd. Encino CA 
– 4:30 Call time for dancers 
– 5:30 Doors Open to the public
– 6:00 pm Competition Begins – All dancers perform one final time for their final scores in front of our judges and live audience members.
– 8:30 pm Award Ceremony
Catagory Winners
Corps d'elite – audience choice
Overall CASH PRIZE winners circle
– 9:00 pm Live Music by Issam Houshan and Performance from Mosaique Dance Company
Thank you in advance for respecting yourself and others.
Registration payments are non-transferable and non-refundable
Your solo performance time must be no less than two minutes and no longer than three minutes and fifteen seconds in length. Group performance time must be no less than five minutes and forty-five seconds and no longer than three minutes and forty-five seconds in length.
To register for our 2023 competition, you must complete this form and submit your online registration payment before 11:59 pm 10/15/22.
No nudity, No animals, No fire
Schedule subject to change.
See the show!
NOVEMBER 6, 2022
The Gate to the Mediterranean
16925 Ventura Blvd. Encino, CA 91316
Tickets are available and will include dinner. Hummus, rice, vegetables, chicken, and kafta will be served at your table.   Drinks, hooka, and a la carte menu items will be available for an additional purchase.