New to Bellydance?
All students are welcome at the L.A. Bellydance Academy.  We have our doors open to those who bring in their best to grow in their dance.  Our main aspiration is to hold space for all hearts to open to a powerful inner love that can then shine out brilliantly.
Before you do, please take the time to fill out our New Student Waiver.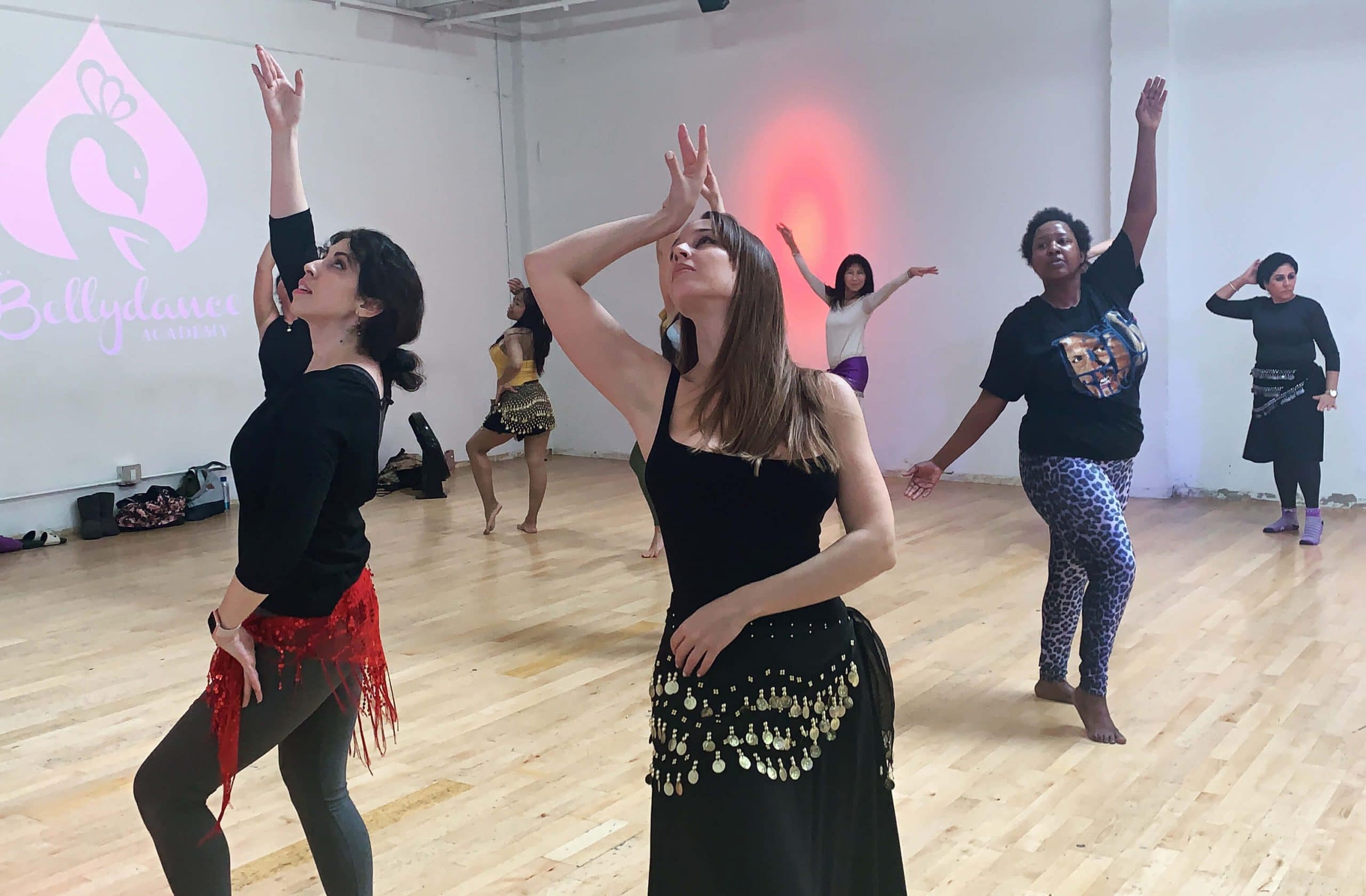 We would like to take a moment to acknowledge that a new environment can be a moderately stressful situation for some. We understand and would like to invite you to call the studio anytime if you have a question at 310-854-3500. Remember, we welcome you into our dance space and look forward to dancing with you soon.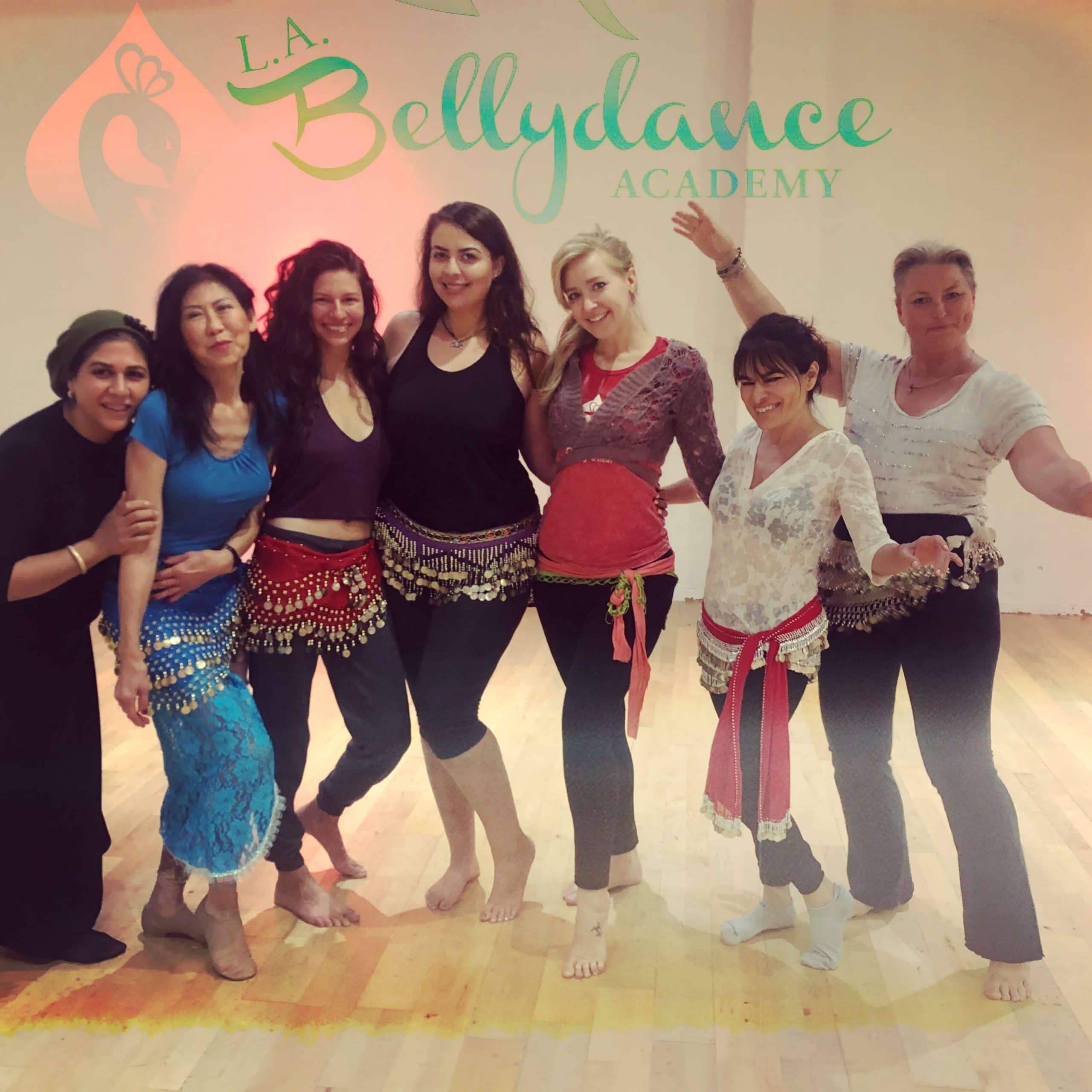 Frequently asked questions…
What should I wear for the class?
We would like to suggest that you wear comfortable clothing that allows you to move and stretch without restrictions. If you go to the gym or take yoga classes the same attire is appropriate. Form-fitting leggings, shorts, crop tops, leotards, and tights are our official attire suggestions. Don't worry if you don't have these items in your wardrobe yet, you can purchase all the necessities for dance class in our boutique. WHY? Because when you come to the LABA you come to learn. Seeing your body's muscles work is important to both you and your teacher. We look at our bodies so we can master our dance isolations.
What is a Hip Scarf?
The most popular item to embellish your bellydance style is a bellydance hip scarf. This helps you isolate your hips from your waist and torso. It is not a requirement for class but feel free to wear as you please.
Footwear?
Bare feet are acceptable for bellydance class, along with any other style of dance shoe you prefer. If you choose to dance barefoot we recommend that you also have a pair of socks for your feet in case they are needed to execute turns or pivots. Bare feet perspire and tend to stick to the floor which can obstruct your dance experience.
Where will I park?
When you find yourself at the LABA you can enjoy free street parking on La Cienega Blvd during the hours of 9:00 am – 4:00 pm and then again starting at 7:00 pm. There is unrestricted residential parking located east of the studio on Alvira St. 
If I feel out of shape, can I still come to class?
Of course! Bellydance provides a moderate workout that is very beneficial to your health no matter what size you currently are. Bellydance is a beautiful art form that embraces all dancers. Come to us as you are and experience your bellydance transformation.
I need to lose weight. Can bellydance help?
All varieties of dance are an excellent way to exercise! Dancing is a good cardiovascular workout and helps to increase flexibility, add muscle tone and produce endorphins. Feeling good and looking good is what bellydance has to offer. It is suitable for all ages and body types and can be modified for the physical expectation of the individual dancer.
Purchasing Policy
Payments are non-transferable and non-refundable. We respectfully request your cooperation in honoring our expiration dates and session attendance policies.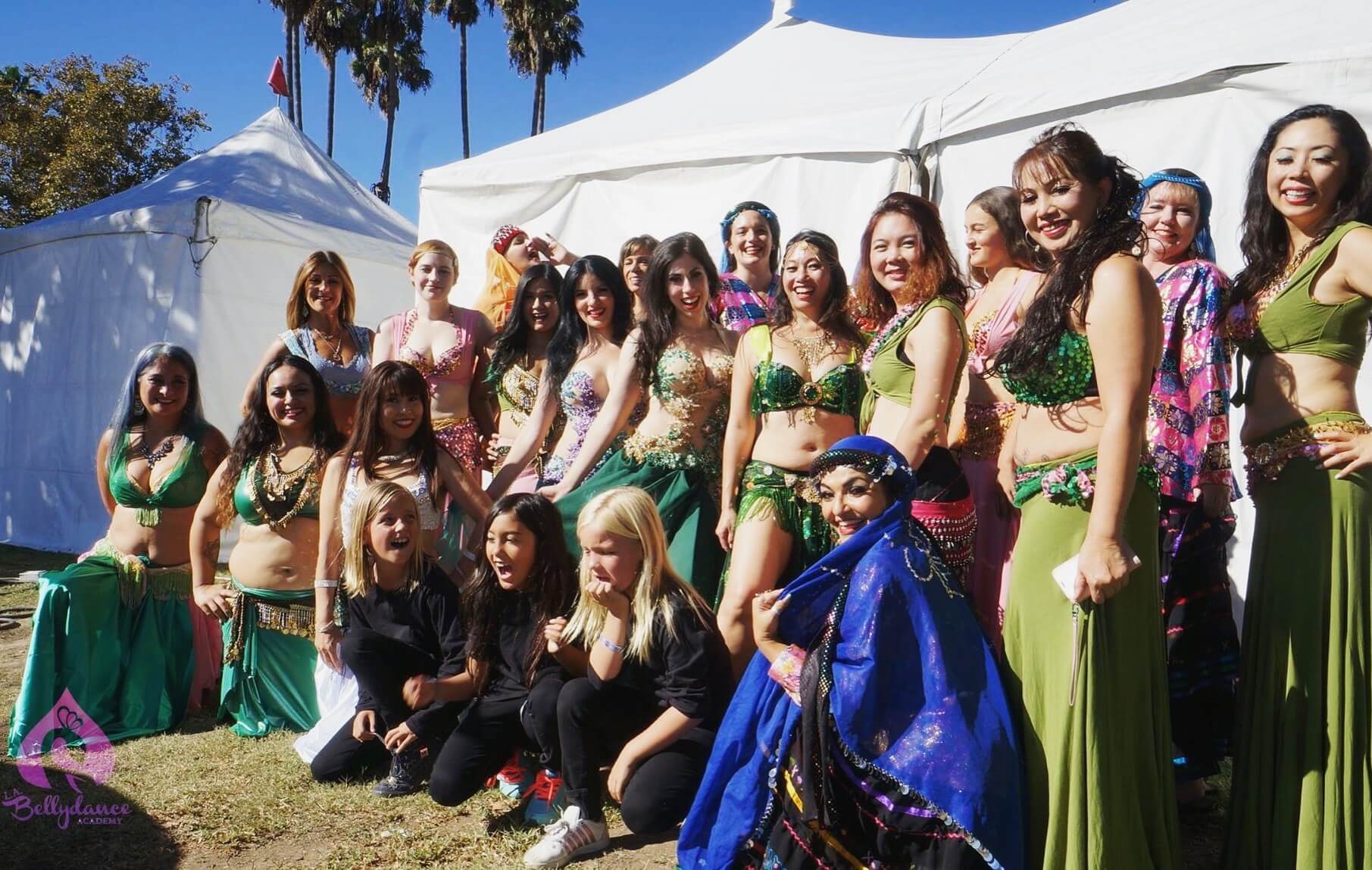 One on One Private Coaching
Is it your time to shine?  We are here for you. Do you have a performance coming up and need choreography or performance consultation?
Introduction to Bellydance
Join us for 60 min belly dance classes that are designed with the new dancer in mind.  This is the best way to wet your feet and familiarize yourself with the beautiful art of Bellydance.  Join us for live in-studio workshop and online in our virtual studio.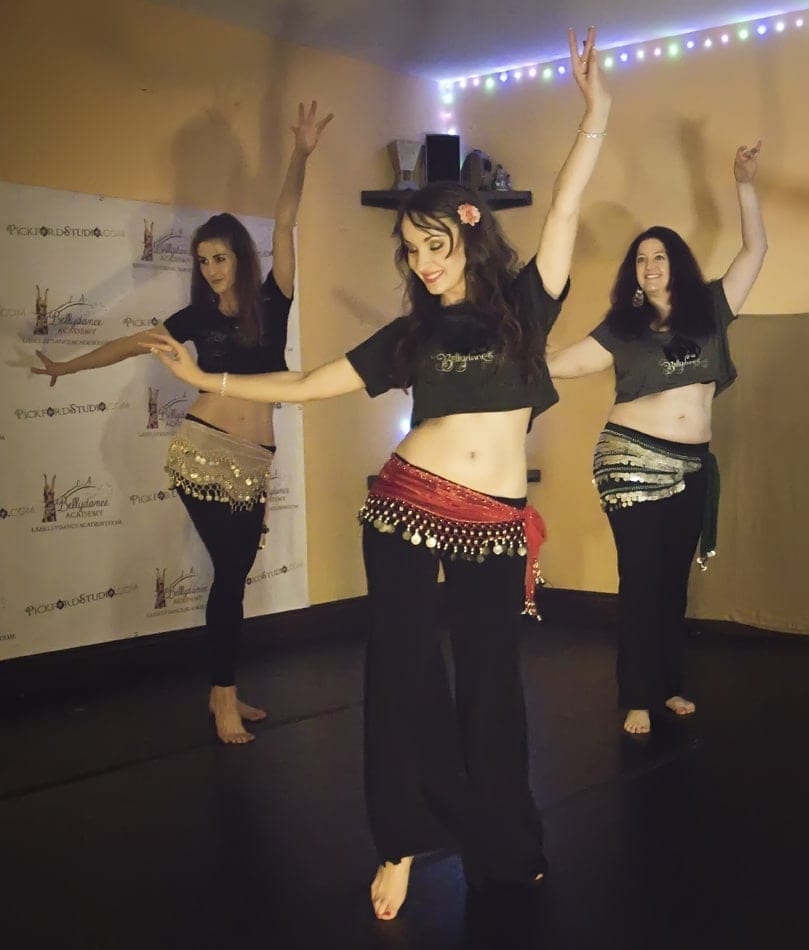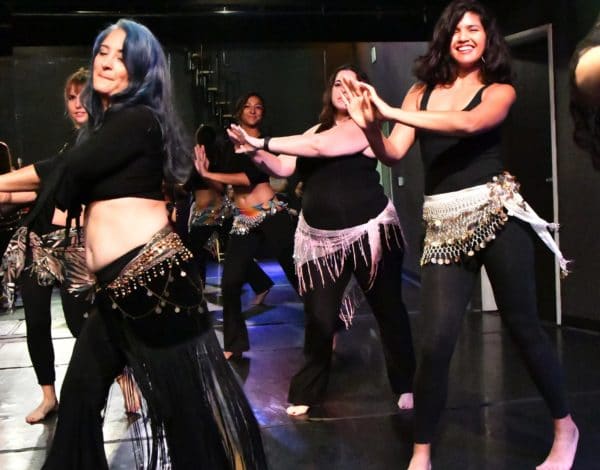 Join us in Class
In the continued efforts to keep our community safe, we ask that all students who wish to join us in a live class reserve in advance.  You will also be asked to make your payment online.  Thank you for your corporation, understanding, and support.