What is Membership? Why would I need to be a member?
Becoming a member is the best way for us to stay connected by utilizing our online platform.  From our website, you can join our studio's live stream, participate in an online belly dance class, or review our archives. Only $19 a month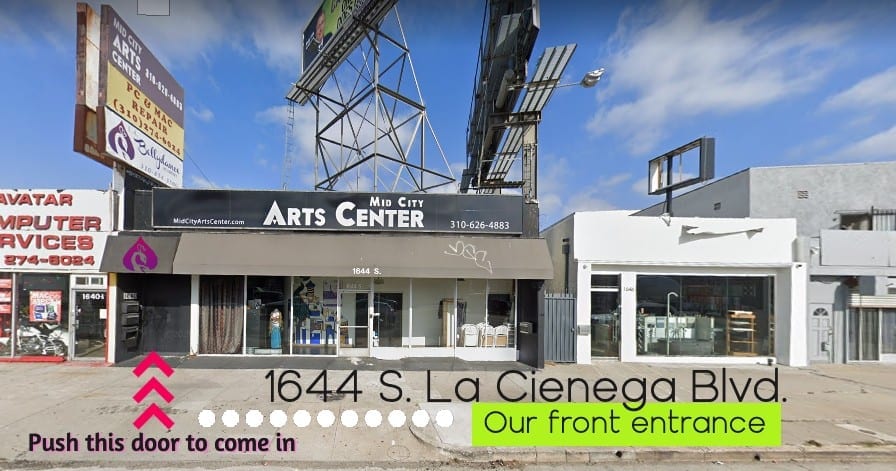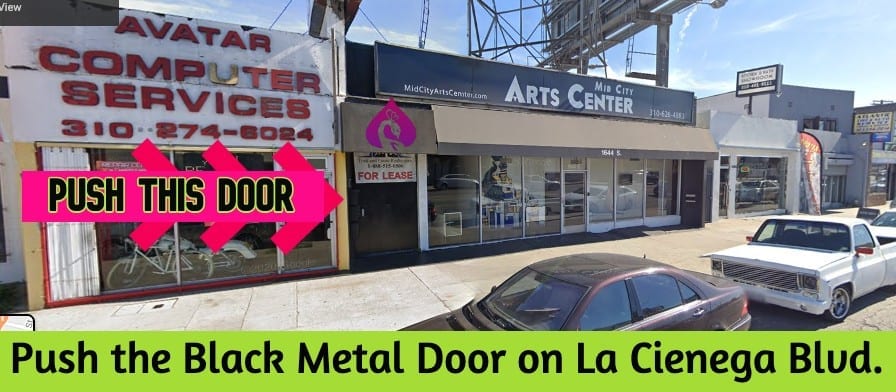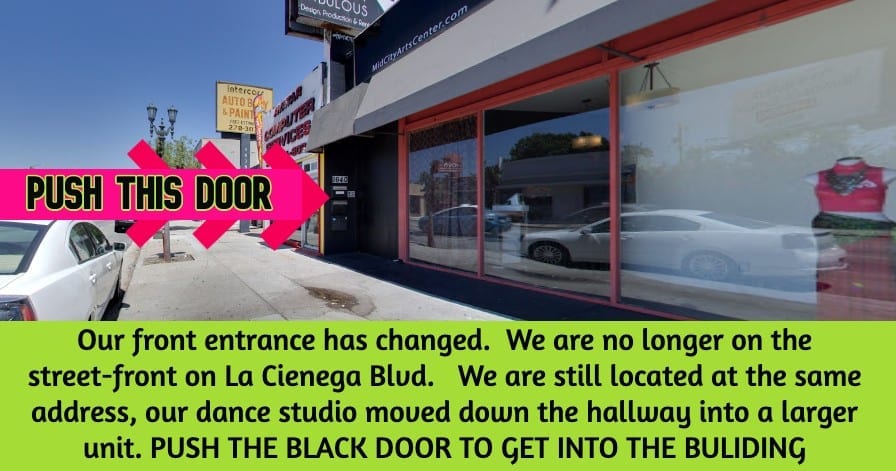 Where Can I Park?
When you find yourself at the LABA you can enjoy free street parking on La Cienega Blvd during the hours of 9:00 am – 4:00 pm and then again starting at 7:00 pm. There is unrestricted residential parking located east of the studio on Alvira St. Street. Parking is always FREE and un-metered on all surrounding streets during our class times.  We have entrances on both sides of the building.  Feel free to enter in the font or the back.
Look for the streets:
La Cienega Blvd.
Alvira St.
Pickford Pl.
Airdrome St.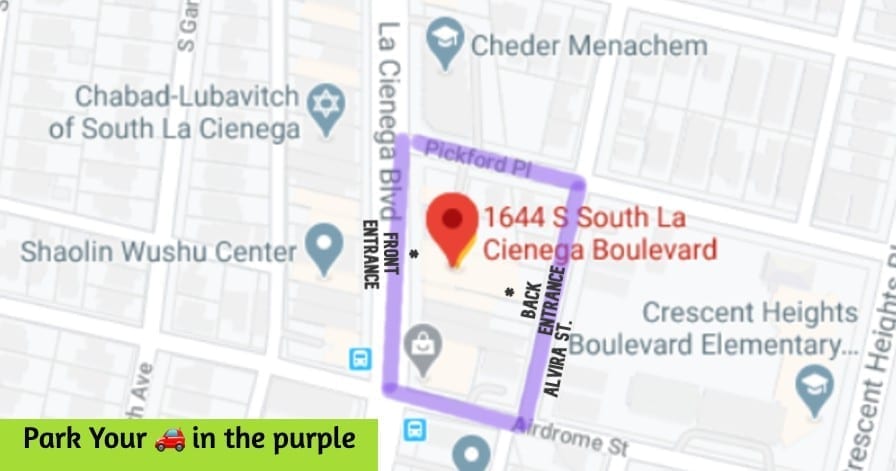 Frequently Asked Questions
What should I wear for the class?
We would like to suggest that you wear comfortable clothing that allows you to move and stretch without restrictions. If you go to the gym or take yoga classes the same attire is appropriate. Form-fitting leggings, shorts, crop tops, leotards, and tights are our official attire suggestions. Don't worry if you don't have these items in your wardrobe yet, you can purchase all the necessities for dance class in our boutique.
WHY? Because when you come to the LABA you come to learn. Seeing your body's muscles work is important to both you and your instructor. We look at our bodies so we can master our isolations and define our lines.
Footwear?
Bare feet are acceptable for bellydance class, along with any other style of dance shoe you prefer. If you choose to dance barefoot we recommend that you also have a pair of socks for your feet in case they are needed to execute turns or pivots. Bare feet perspire and tend to stick to the floor which can obstruct your dance experience.
If I feel out of shape, can I still come to class?
Of course! Bellydance provides a moderate workout that is very beneficial to your health no matter what size you currently are. Bellydance is a beautiful art form that embraces all dancers. Come to us as you are and experience your bellydance transformation.
What is a Hip Scarf?
The most popular item to embellish your bellydance style is a bellydance hip scarf. This helps you isolate your hips from your waist and torso. It is not a requirement for class but feel free to wear as you please.
I need to lose weight. Can bellydance help?
All varieties of dance are an excellent way to exercise! Dancing is a good cardiovascular workout and helps to increase flexibility, add muscle tone and produce endorphins. Feeling good and looking good is what bellydance has to offer. It is suitable for all ages and body types and can be modified for the physical expectation of the individual dancer.
Purchasing Policy
Payments are non-transferable and non-refundable. We respectfully request your cooperation in honoring our expiration dates and session attendance policies.
The following points are ways to continue the cycle of respect.
Please Arrive Early
Plan to arrive at our studio 10 to 15 minutes early.  This will give yourself plenty of time to find a parking spot, check-in for the class, socialize and prepare for warm up.
Eat lightly
We advise 2-3 hours of digestion prior to your practice.
Drink Water
The human body is composed of up to 70% water. Therefore, as a dancer, staying hydrated is of great importance in order to maximize your performance. Water is involved in so many processes in the body that just 2% dehydrated can start to hinder your body's ability to perform.  Being only slightly dehydrated can slow the activity of enzymes in the body, including ones responsible for the production of energy. This can even lead to a slower metabolism and reduce your ability to exercise efficiently.  
Injuries?
Please let your teacher know if you are coming in with any health or body concerns. In most cases, all instruction can be modified based on the needs of the dancer. Ultimately, it is your responsibility to care for your body. DANCE RESPONSIBLY.
Dance at Your Own Pace.
Everyone learns to dance at different speeds. Don't compare yourself to others in your class. Some people just seem to catch on faster than others. Ask questions if you are unclear about a step. Do your best, smile and have fun!
The Basics
🚫
No gum
No disrupting or talking during class
No food/water only
No street shoes on the dance floor/never wear dance shoes outside
No Phones visible/silenced
Address
1644 S. La Cienega Blvd.
Los Angeles, CA 90035