Our studio's schedule is subject to change without notice.  Call us at 310-854-3500 if you have questions.
In-Person
Classes
We are now accepting new students for in-person belly dance classes. You can pay $17.50 for a single class. Reservations are not required at this time however, if you wish to make a reservation, you can do so here on our website or through the app.
Online
classes
Reservation required, only $9 per class. Academy members have access to all online bellydance classes at no extra charge.
4 Class Card
expires 8 weeks from purchase
10 Class Card
expires 16 weeks from purchase
Unlimited Montly Pass
Monthly subscription
Classes can be attended in-person or viewed online through our Member-Only program.
Ready to dance in person, it's easy just come in for your next class. You can register while in our belly dance studio.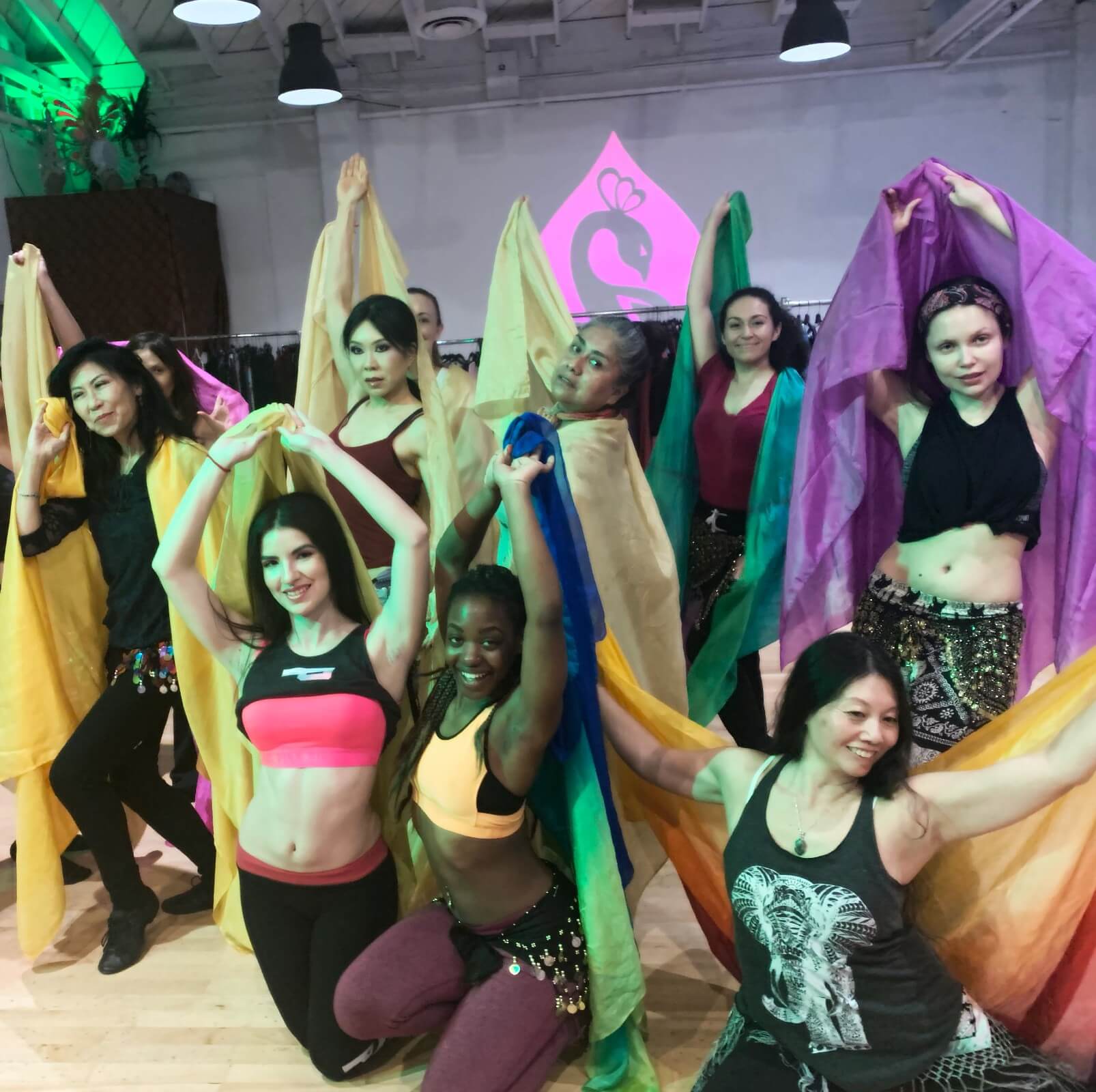 Bellydance Tips & Techniques L.2
Link your technique to expression in our Level 2 class. Learn to transition smoothly through various combinations of fundamental belly dance steps. Each class will focus on a new combination as an opportunity to grow your grace and musicality as well as to increase your confidence in performing small sections of choreographed steps.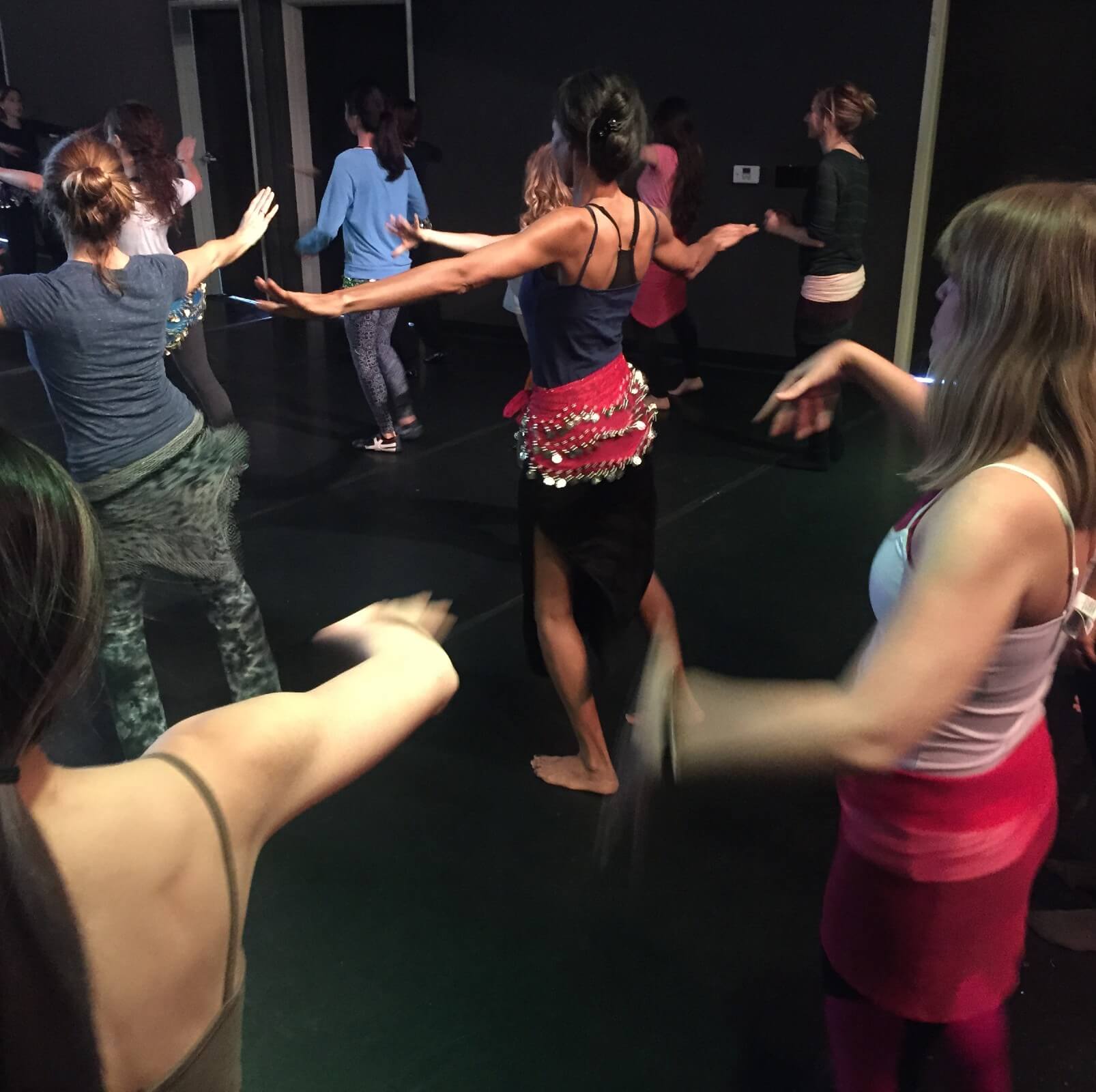 Beginner Bellydance
This hour of level one bellydance is ideal for drop-in students. Each class will explore the fundamental movements of Bellydancing at a pace set perfectly for the beginner level dancer. Consecutive attendance is not a requirement for this class but definitely encouraged. Have some fun while learning basic techniques that will train your body to perform signature bellydance moves such as isolations, undulations, figure eights, and shimmies. It is our hope that you will discover a deeper and more loving connection to your body while improving posture, poise, and confidence.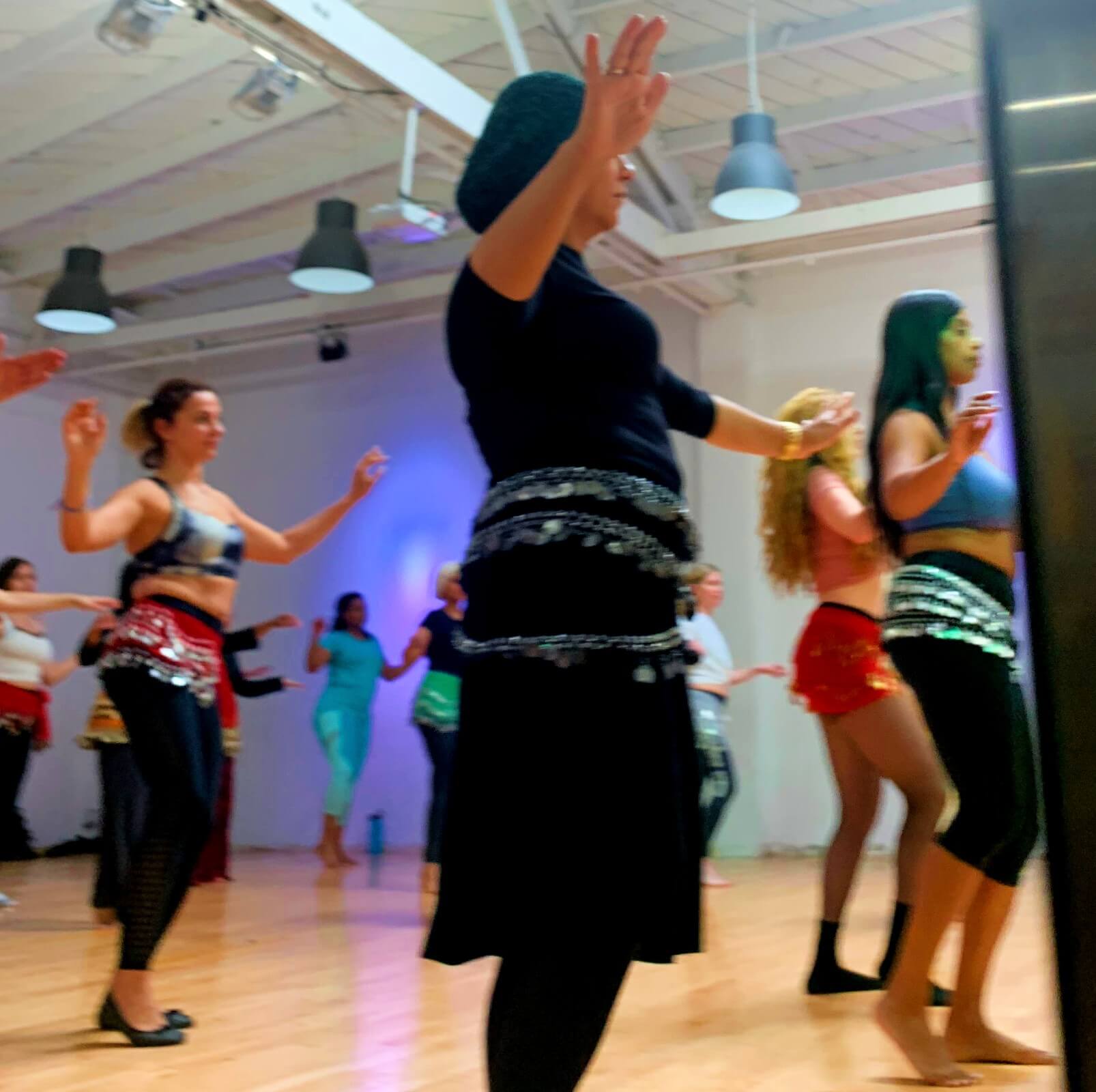 Shimmy Clinic
This weekly dance class will focus on growing, relaxing, and layering our gorgeous shimmies! Shake it with shoulder shimmies, three-quarter shimmies, choo-choo shimmies, and other shimmy greats. Special attention will be devoted to creating a loose, even Egyptian shimmy as a stand-alone show-stopper, or as a layer to other great belly dance moves! Students will learn a short choreography to showcase their dance skills.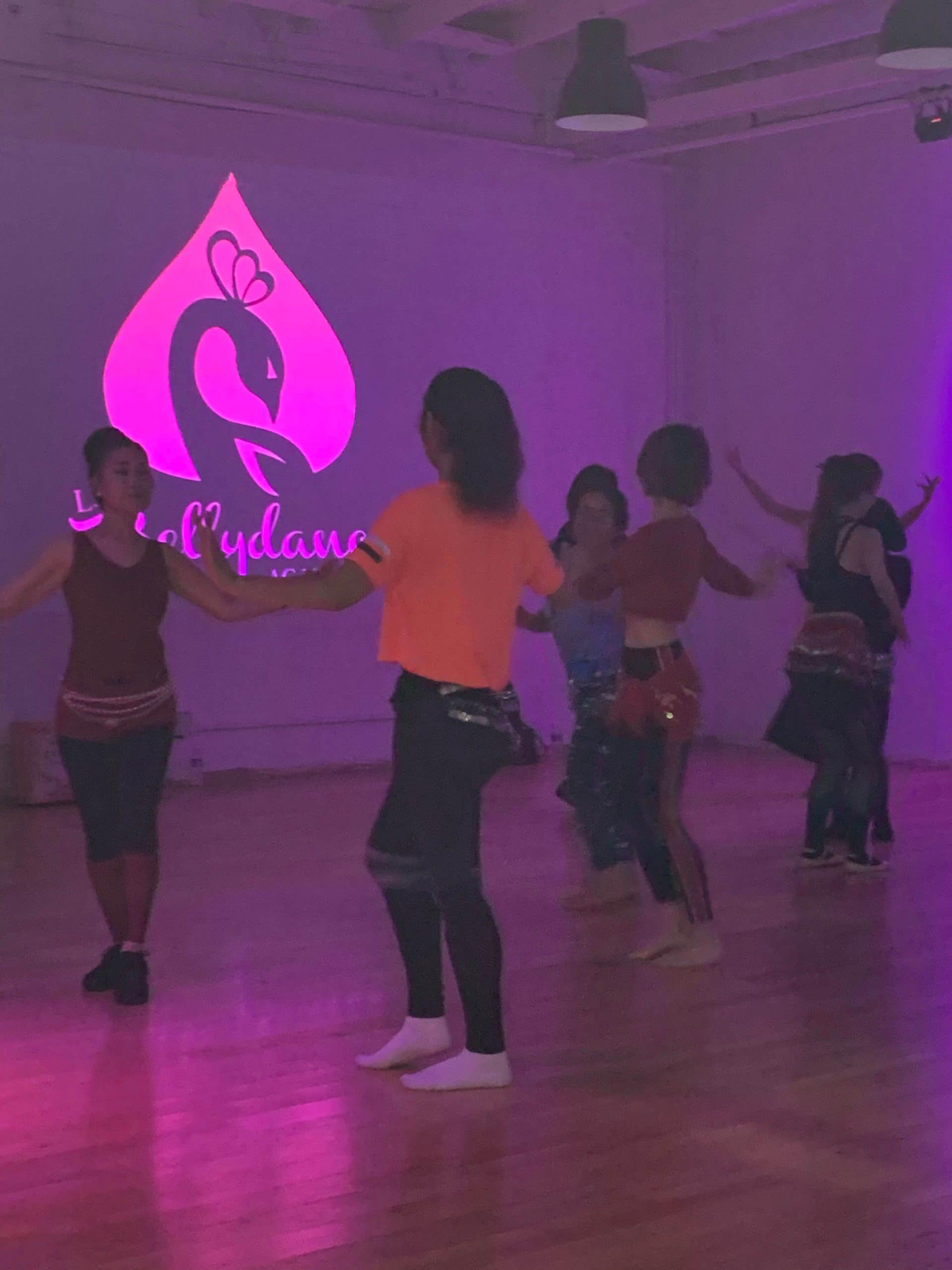 BellyBeat
This is a world dance workout focused on cardiovascular fitness, body sculpting, and flexibility. This class will help you sweat it out regardless of your skill level or previous dance experience. BellyBeat uses our favorite dance moves from around the world and keeps you moving for the entire 60-minute lesson. This class will invigorate your spirit, strengthen core muscles, and help enhance your knowledge of dance and culture from around the world.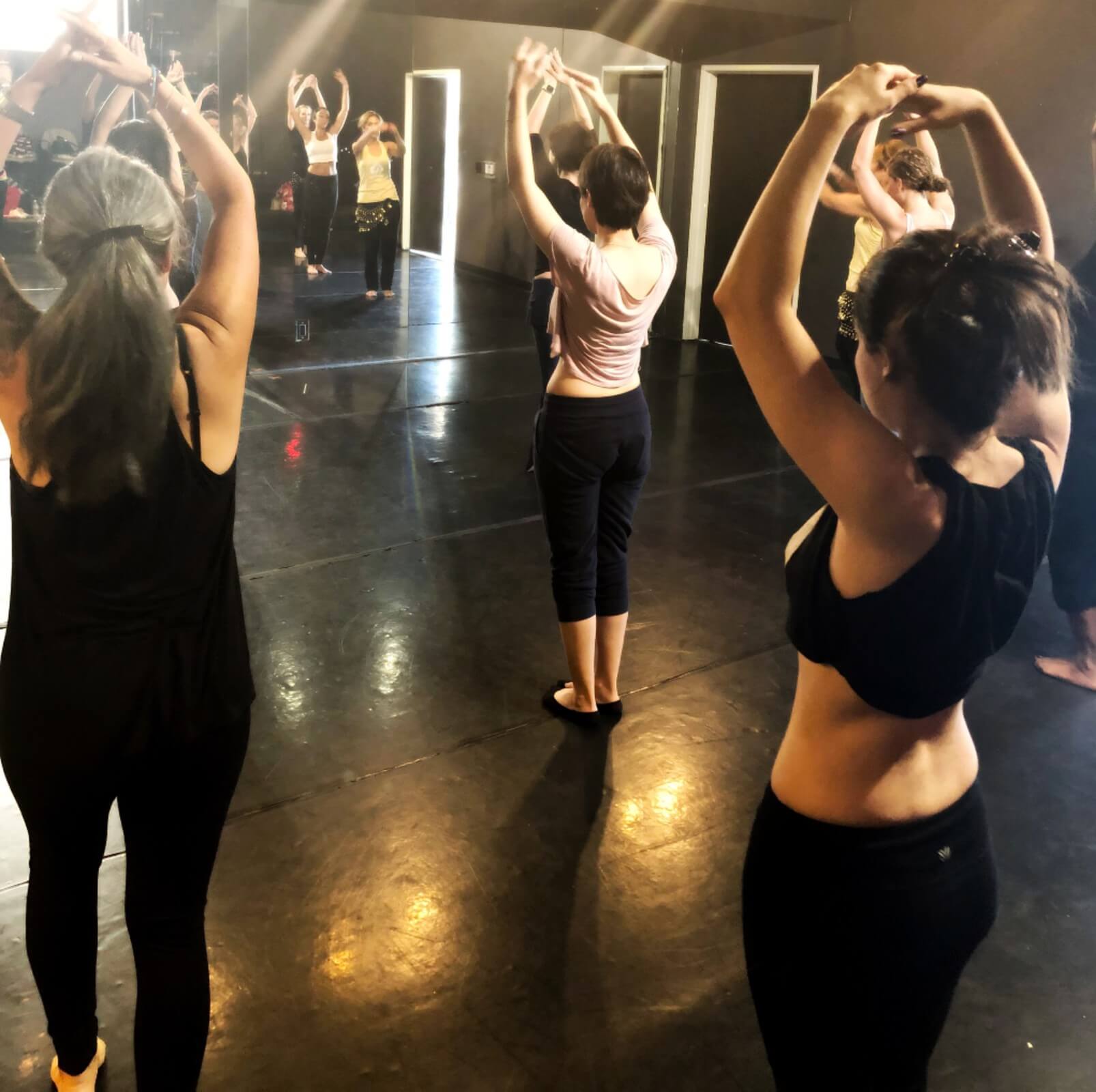 Dance Training and Technique
All dancers are welcome to discover new techniques for bigger, more effective bellydance moves. This class focuses on the breakdown of advanced Bellydance steps while adding layers and dimensions to your dancing. Each hour session will consist of a full-body warm-up, muscle conditioning, and short bellydance combos. Proper posture, body mechanics, and styling will be the focus of each lesson. All dancers who enjoy their bodies and are ready to experience a fun, energetic, and challenging dance class are welcome. Explore Arabic rhythms and work to improve improvisational skills.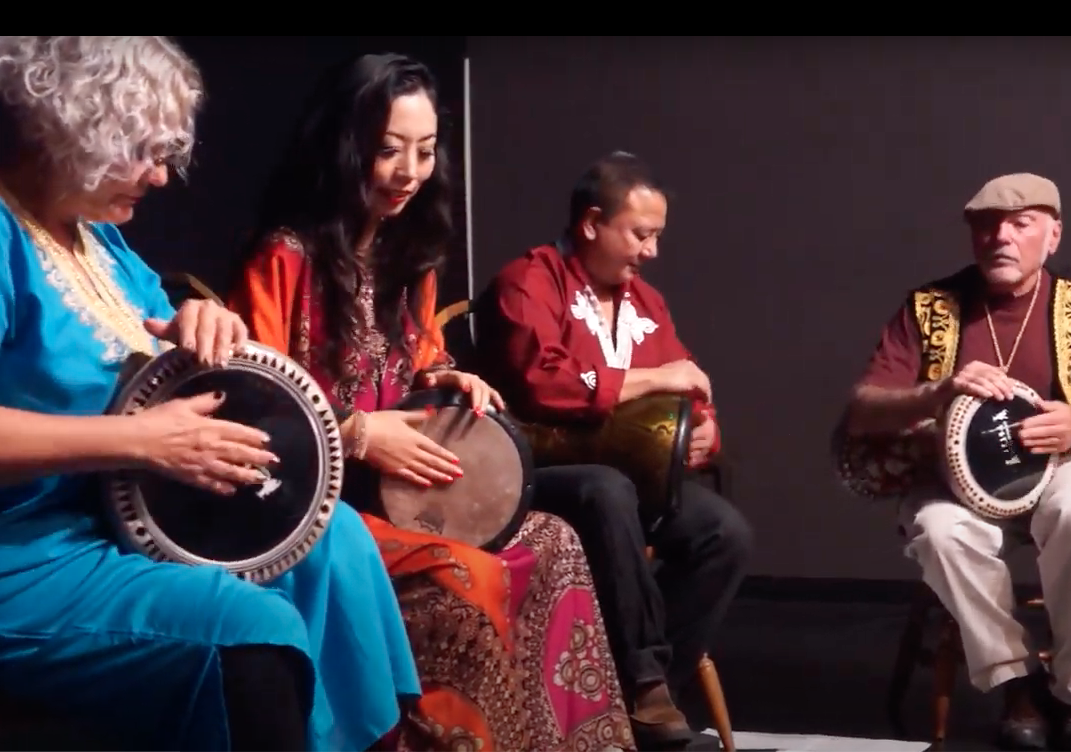 Music and Rhythm
During these classes, students will learn the fundamentals of Arabic rhythms and how to play each on a variety of rhythm instruments. Learning these techniques and fully understanding your rhythms will be one of the tools needed to accelerate your performance quality. You will development of your musical understanding by playing and dancing to rhythms like Maksoum, Balady, Ayoub, and beyond. This is an open-level class, and we have some instruments to share.
Flow.balance.strenght
Bellydance
Not 100% sure about making a commitment?  That's understandable and why we have created a free trial period so you can get to know us better.  Jump in an online class, join the live stream, or practice while at home.  With lots of dancing to discover, you can be our guest for your first 10 days.