Next stop the stage!!! Bellydance choreography classes are designed to build your dance catalogue and your confidence in your performance execution. After warm-up and isolation exercises, you'll learn simple combinations that will in four weeks time form a complete dance that you then can put on display. Your future audiences are anxiously waiting for you to join us in dance. These sessions are for beginner dancers as well as those with some dance experience.
D R U M S O L O
One of the most exciting and signature styles in the complex art of Belly dance is the drum solo. This dance is a duet between the dance's body and the drummer's hands. Practicing and ultimately mastering the drum solo will improve your body isolations, shimmies, layering, and musical interpretation.
V E I L  D A N C E
Alluring and whimsical, the veil is used to embellish the entrance and the movements of the dancer. Over decades, innovative dancers have evolved American-style veil work into a beautiful art form with many figures and techniques we can learn.
C A N E  D A N C E
Playful, feminine, and flirtatious, this dance is inspired by a martial art called tahtiyb.  The cane or stick dance is used to portray a folkloric or historical  style of dance.
* * * Perform with us!* * *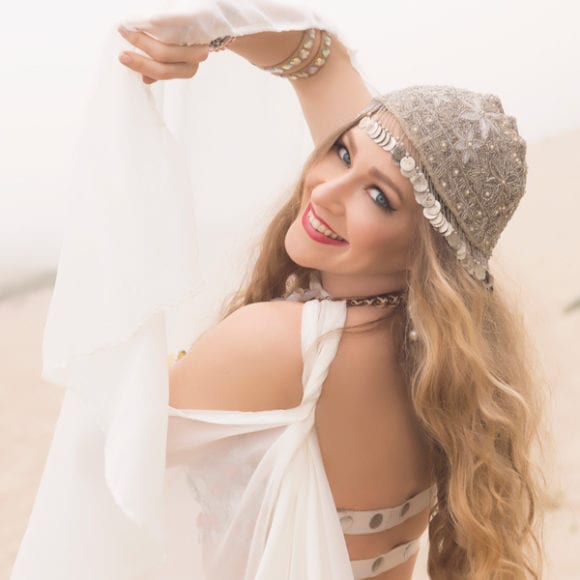 Bellydance Instructor
Passionate, Playful and Unique, Stefanya is an exotic flower, blooming with every beat in rhythm. Acclaimed choreographer, award-winning performer, and sought-after instructor,…Read more…
Performance Opportunity