Raqs Assya
The cane or stick dance is used to portray a folkloric or historical style of Egyptian dance. In this workshop, we will explore a variety of Saidi steps while incorporating the belly dance prop of cane in a playful, feminine, and flirtatious way.
One of the most widely performed Egyptian folkloric dance styles is the Saidi cane dance.  You can also call it Raks al Assay. This belly dance performance has roots inspired by a martial art called tahtiyb which comes from Upper Egypt.  Keep in mind Upper Egypt is the southernmost portion of Egypt. Upper Egypt extends northward to Lower Egypt on both sides of the Nile and this is where Saidi art and culture.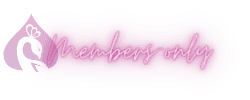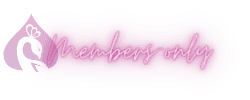 The following area is members-only content. Unlock this archive videos by becoming a member today. 

Already a member? Sign-in below.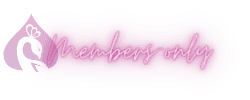 Katya Malaya began her journey in the world of belly dance in 2005 in Israel. She studied under many teachers, yet her true spiritual mentor was Miri Alon, a world class Israeli belly dancer. Miri taught Katya not only the techniques and combinations of the dance, but transmitted the feeling, sense and the history of the art of belly dancing. Other great inspiration comes from another teacher and dancer Ortal Kohen, who helped Katya to understand that belly dance can be a profession and not just a hobby. Katya finished Miri Alon's Oriental Dance Instructor School and Aerobics education course in the Academy of Sports in Haifa, Israel.
Since the beginning of Katya's belly dance career, she achieved a lot. She founded her own belly dance studio in her home town of Haifa, Israel. Katya produced and choreographed two dance theater shows which consisted of more than 30 dancers, '"Venus'" and '"The Fifth Element". The shows had a great financial and critical success. Katya founded her own ensemble, "Rakassa" ("dancer" in Arabic) and was invited numerous times to perform in various cultural events held by the municipality of Haifa.
Katya frequently organized parties and festivals for the belly dance community in Haifa. During the annual spiritual festival "Muza'" in 2007-2008, Katya held belly dance workshops for the participators. Katya also won the "Golden Menorah" talent competition in 2007 and was later invited to perform in a Gala show in Berlin, Germany.
In 2009 Katya moved to Hollywood, California. During that year Katya performed at different stages and events, such as Cairo Caravan Festival 2009 and 2010 (Long Beach, CA), Raqs LA Festival 2009 (Glendale, CA), "One Love" Dance Fusion Showcase (Simi Vally, CA), "Mega Stars of the Universe" (Long Beach, CA) and more. She had worked with different dance companies, such as Bellenco Dance Company, Tigrana Dance Company and The Lotus Dancers.
In February 2010 Katya participated in the Belly Dancer of the Universe competition. She participated in 3 categories and won 4 awards: Champion of the Taxim category, 1st RU in the Drum Solo category, 2nd RU in the Egyptyan category and Miss Congeniality. In March 2010, Katya casted in The Trade's latest music video, "Alien Love". On Katya's trip to Florida in late 2010, she was invited to perform and have a workshop in Saint Petersburg, FL. Katya was also invited to dance beside Melanie Lane in her theater show called "Paintings".