(EGYPTIAN CANDELABRA DANCE)
Introduction to Turkish Dance Fusion
In this workshop, Turkish dance moves will be broken down and put together a lively dance combination that you will learn. Shifan will introduce two styles of Turkish dancing. One being the Turkish Oriental dance, and the second being the Turkish Roman (Roma) gypsy dance. While fusing these styles, you will Learn basic Turkish floorwork, the Karshilama 9/8 rhythm, and the fun, playful, expressive hand gestures typically used in the Turkish gypsy Roma dancing. Costuming that differentiates between the two styles and differences between cabaret belly dancing and Turkish dancing will also be topics that are discussed.
Non-member registration.
only $14.99
The following area is members-only content. Unlock this archive videos by becoming a member today. 

Already a member? Sign-in below.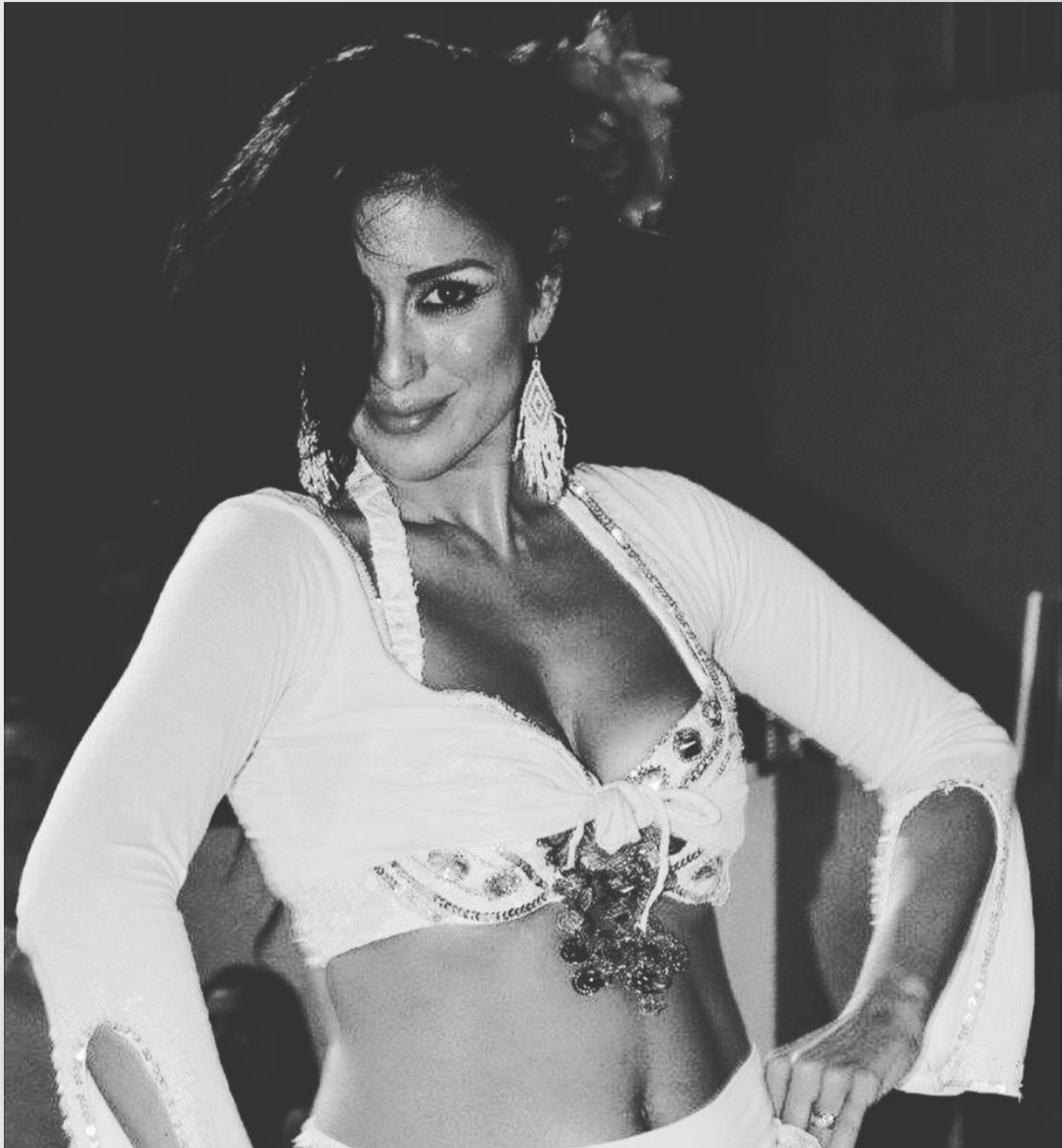 About your instructor:
Shifan was born in London and grew up in the garden of Kent, England, to Turkish Cypriot parents. In her early years' she studied ballet at the Gads hill private school. She then went on to study modern dance at various schools in Kent, England. Shifan discovered Egyptian belly dance at the age of 19 in her local town. Being Turkish-Cypriot, Shifan could feel belly dance is in her roots. Shifan wanted to learn and study more on the Egyptian and Middle Eastern styles to fuse it with her Turkish dance knowledge. She then began to study with Ann Hall from Medina dance school, Soraya of Poland, Khaled Mahmud of Egypt. In 2002 she began working for the Rochester dance school Dance junction, opened her studio in Kent. Shifan also had her dance troupe called Gypsya, which consisted of 8 to 10 dancers who performed all over the UK and were also invited to the London fringe festival. Shifan has been living in Cyprus since 2011. She founded the Kyrenia belly dance Fusion festival—held annually in the American Universities spectrum theatre where Shifan also taught dance students taking their four-year master's degrees in dance. Shifan has danced on stage with some of Turkey's top pop stars and performers and regularly appears in the media while teaching belly dance Fusion classes in her studio in Cyprus. Shifan is currently teaching online as well as performing.